Halo's Rehabilitation Update on September 30th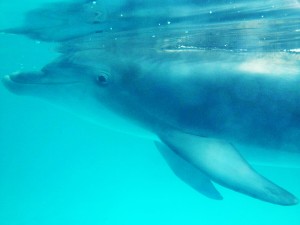 Halo, a juvenile bottlenose dolphin that stranded along Panama City Beach on June 28th is doing well. We haven't found any detectable internal parasites but we are continuing to monitor for their presence. She has been taken off all antibiotics and antifungals. She's eating well and gaining weight. Halo is still under active rehabilitation at Gulf World Marine Institute. An update will be sent when test results are available. We are happy to report her progress in the meantime.
If you would like to donate to Halo and GWMI rehabilitation efforts please go to gulfworldmarineinstitute.org.