Celebrate your special day among the lush gardens, bubbling fountains and exotic animals of Gulf World! Birthday party packages include:
Colorful Decorations and Coloring/Activity Page Placemats
Three Large Pizzas (Cheese or Pepperoni or a Combination of Both) and a Pitcher of Soda
An Animal Visit with Educational Information
FREE Park Admission for the First 15 Guests — a $450 Value
Party Favors for ALL of Your Guests
A 5 x 7 Photo with the Animal of Their Choice for the Birthday Boy or Girl
HALF OFF on a Swim or Meet N Greet Program for the Birthday Boy or Girl (Gift Certificate)
Just $325! Available to adults who want to release their inner child too! We can accommodate groups of up to 50, but additional charges will apply. Call 850-234-5271/210 or email [email protected] to request a quote or to schedule the birthday of a lifetime!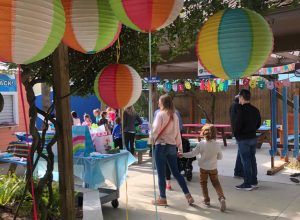 CONGRATULATIONS to our latest "Birthday of the Month" Winner, Daniel Noland!