Gulf World is Celebrating Halloween the entire month of October.
Enjoy our Halloween Themed Shows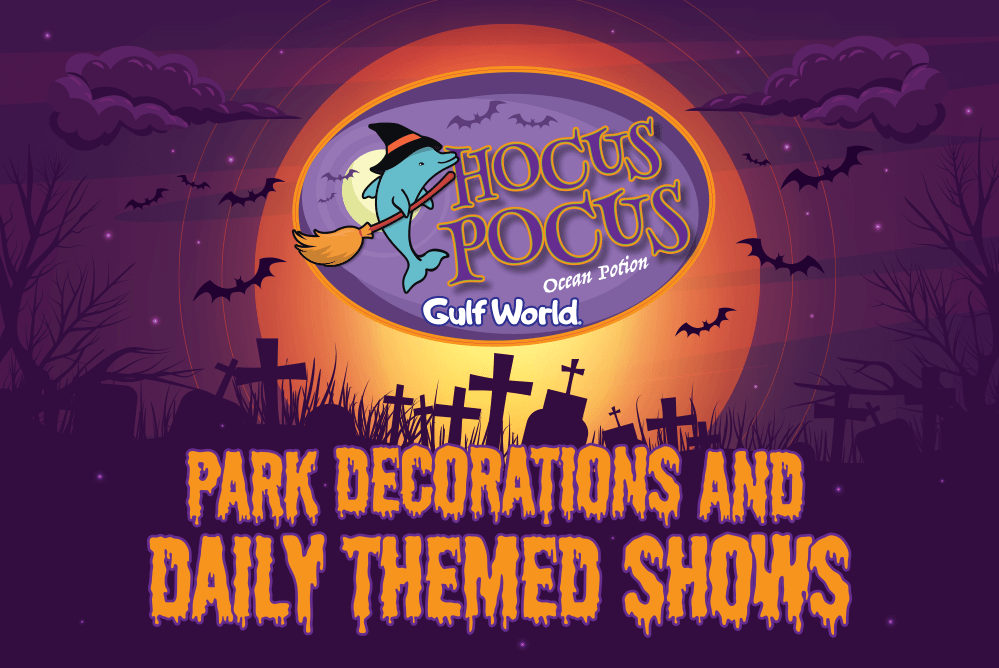 Our Dolphins are experiencing a bunch of Hocus Pocus!
Dolphin Show: 12:00 and 3:00 pm daily
Our Sea Lions are taking you on a pirate adventure!
Sea Lion and Rough-toothed Dolphin Show at 11:00 and 2:00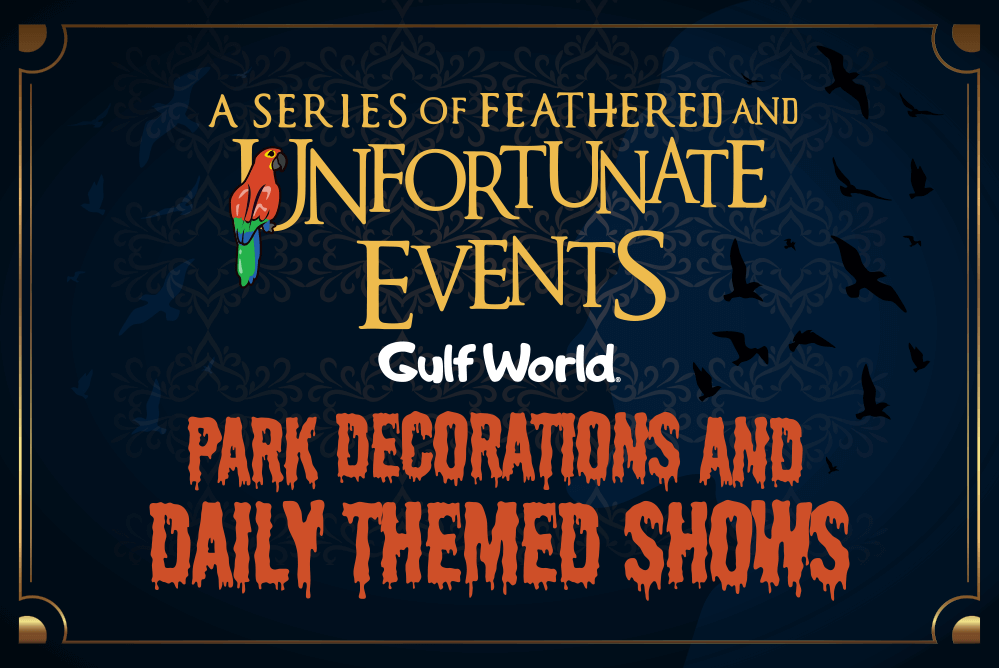 Our birds are experiencing a Series of Feathered and Unfortunate Events!
Show times: 10:00 am and 1:00 pm