Meet a REAL mermaid on Mermaid Mondays from 10:00 am – 1:00 pm. Dress like a mermaid for a special discount.
Mermaid Monday Dates: September 17th, September 24th, October 1st, October 8th, October 15th, October 22nd and
October 29th (Included with general admission)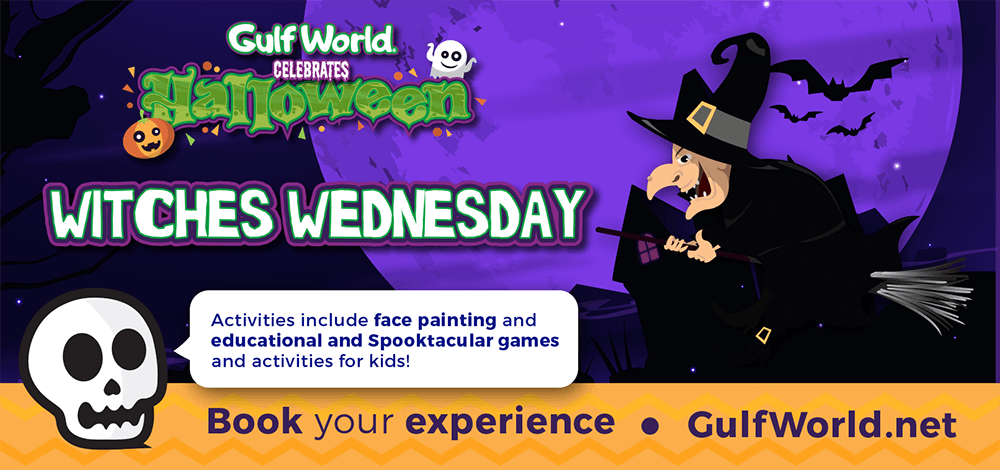 Witches Wednesdays from 10:00 am – 1:00 pm includes face painting and activities for kids!
Don't miss the Halloween themed shows!
Witches Wednesday dates: October 3rd, 1oth, 17th, 24th, and 31st! (included with general admission)