Harbor Seal Meet N Greet
Get up close and personal with a Harbor Seal!
PAX: 4
Price: $99
Time: Approximately 12-15 minutes
Get up close and personal with one of the two pinniped species that calls Gulf World their home, the harbor seal! Learn about the natural history of this charismatic species as you interact with them on land.
Behaviors: Touches, flipper shake, mimics, target pole touches, free time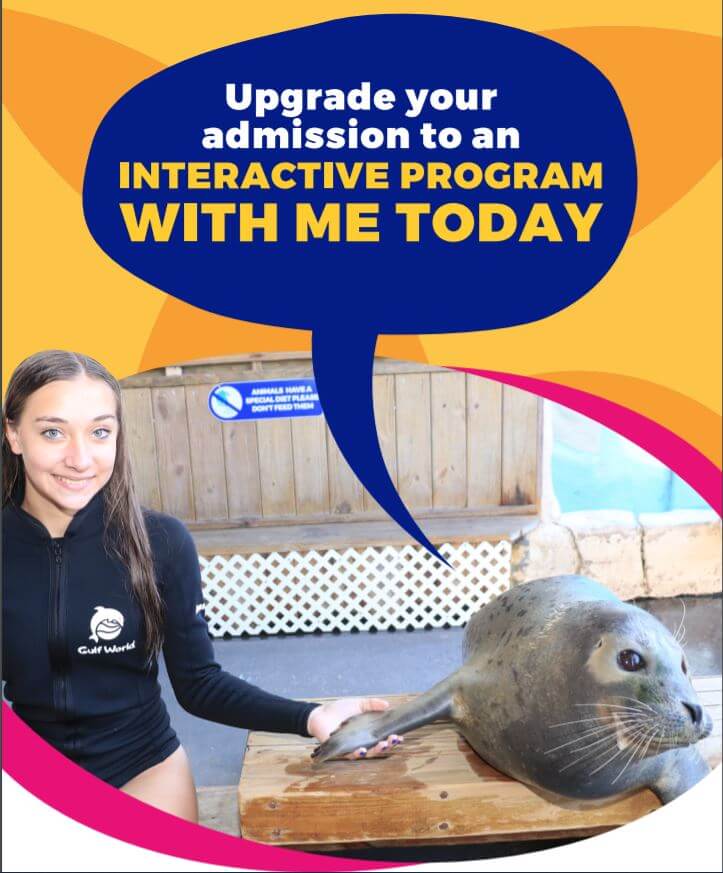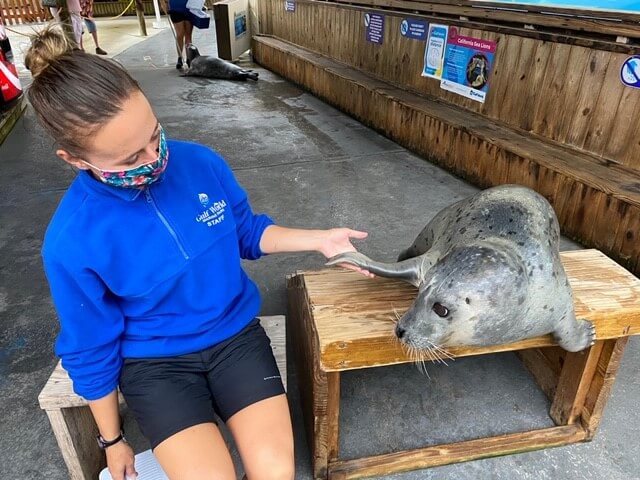 Cancellation Policy: All sales are final and non-refundable unless canceled by Gulf World.