Penguin Meet N Greet
Get up close and personal with Gulf World's fanciest birds, the African Penguins. Learn about the natural history of this endangered species as you interact with them on land.
PAX: 4
Price: $94.99
All digital professional photos are included with your program, photos vary by program.
Time: Approximately 12-15 minutes
Behaviors: Touches, flipper shake, target pole touches, free time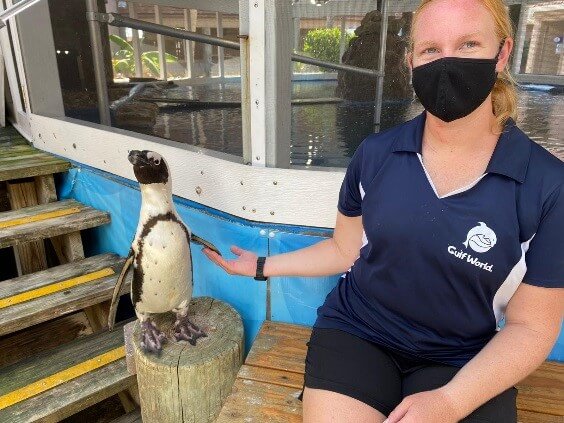 Cancellation Policy: All sales are final and non-refundable unless cancelled by Gulf World.