Rough-Toothed Dolphin Meet N Greet
Gulf World is the only facility in North America that houses Rough-toothed dolphins. Learn about these rarely-seen off-shore animals up close! This once in a lifetime opportunity is available only at Gulf World Marine Park.
WATCH A VIDEO about this unusual species!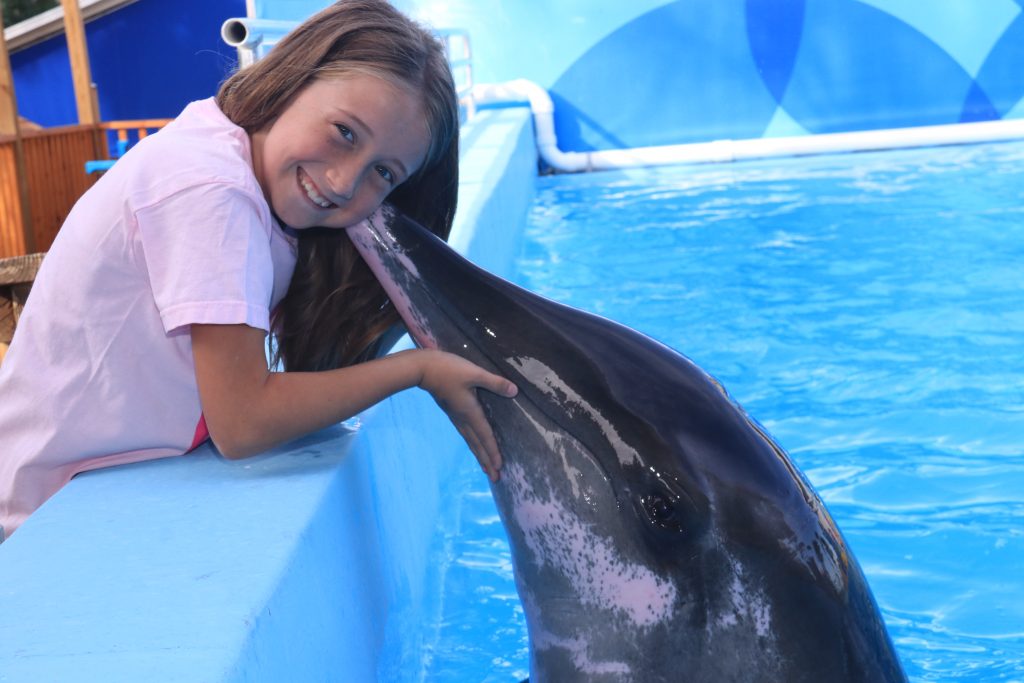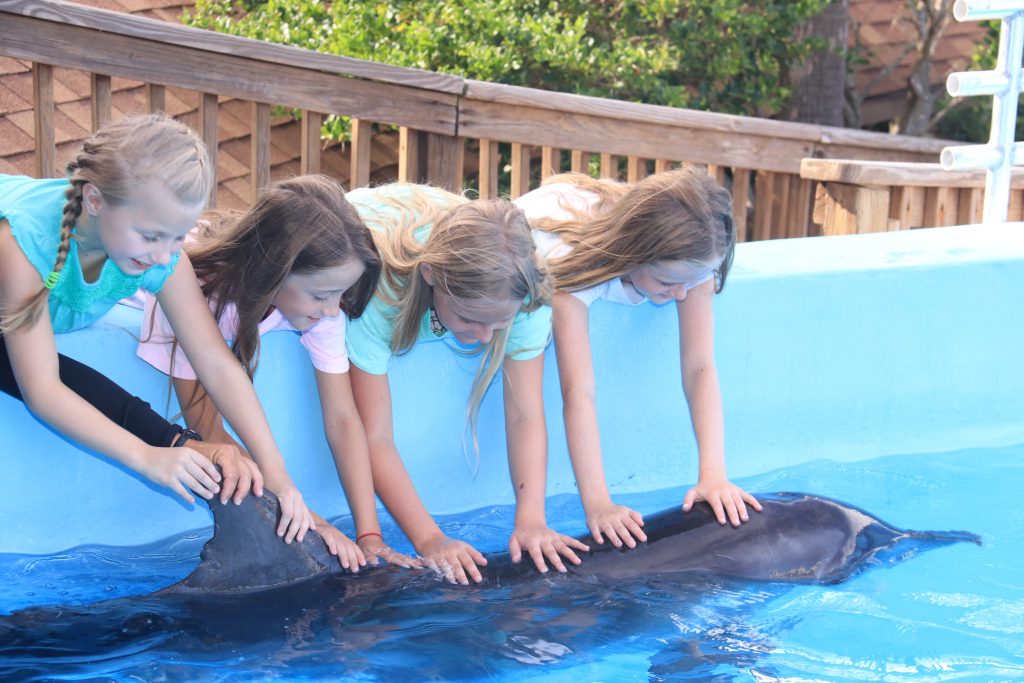 Rates

Participants (Ages 4 and above)  $90

Price: Participants (Ages 1-3) Complimentary 

must be accompanied by a paying program participant one on one ages 18+

Includes

Behaviors include: hand shake, hand target, interaction and animal enrichment
All photos included average of 15 digital photos 
General admission to Gulf World is included. Enjoy shows, educational chats and explore the indoor and outdoor exhibits home to a variety of animals. See show schedule here.

Not Included

Food and beverage.
Transportation.

Observer Rules

Due to limited space, only 1 paid observer per swimmer over 18 is allowed. Observers are required to pay regular admission fee plus a $5 observer fee. Swimmers under 18 may have one complimentary observer, with the option to pay $5 for 1 extra observer.
Observers are required to pay regular admission fees.

Requirements

Anyone that is handicapped or has any medical restrictions, special needs, prosthetics, or pacemakers is required to contact Gulf World prior to booking. Please email [email protected].
Participants must be at least 4 years old to do this program by themselves.
Participants 1- 3 years old must be accompanied by a paying program participant one on one ages 18+

Participants must be able to speak and understand English.
Participants must be free of open wounds and show no signs of illness.
No refunds will be given unless cancelled by Gulf World.
Please arrive at least 30 min before your scheduled program time and account for high season traffic. Programs that have to be rescheduled will be charged a $25 fee per participant.

Additional Information

This program can have groups of up to 6 people.
There are not observers for this program with the exception of 1 observer for children under 18.
Please do not leave children unattended.

Please leave valuables at home. Limited lockers are available.
Availability: every day Gulf World Marine Park is open (weather permitting)
Cancellation Policy: All sales are final and non-refundable unless canceled by Gulf World.